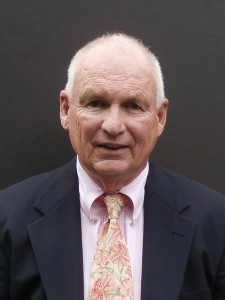 James J. Reis is a Commercial Real Estate Broker and Realtor with a background in leasing and selling large office and industrial properties.  He got started collecting old deeds while working as a Real Estate Manager at Girard Bank, in Philadelphia, PA.  He was given a mid-19th Century deed by an old time realtor.  Jim loved the artistry in the handwriting and presentation as well as the historic significance of the deed.   He spent an entire week's pay to have the document framed.
After leaving the bank, Jim started his own Real Estate firm in Center City Philadelphia, PA.  It took four years for the business to take off, but he always knew he wanted to buy more old documents.  By the mid eighties he had established his reputation and things were going along well when his desire to acquire historic documents was rekindled.
Jim's opportunity came when an old book store in Chester County, PA decided to sell 1000 old documents and he bought all of them.  After 30 years, his collection is now up to 2000 documents including hundreds with a historical signature or location.  The deeds are an art form as the time and effort needed to make one document took years of practice and refinement.
Among his collection is a typical deed for property from 1750 in Lancaster County, PA.  It was signed in German script and upon further research Jim discovered that the script was that of Peter Eisenhower, the Great-Great Grandfather of President Dwight David Eisenhower.  Another apparently mundane document turned out to be the deed for the house where Thomas Jefferson wrote the Declaration of Independence.
As an art form, research project or for historic interest, these documents are truly unique and educational.  Jim would like to share his collection with you by speaking about his hobby and making some of these historic documents available for purchase or lease.  The collection appeals to many including realtors, attorneys, interior designers, bankers and history lovers.  When framed the historic documents make great conversation pieces and beautiful works of art.
Please email Jim if interested in your own slice of early American history:  jreis@historicindentures.com.